Hi friends!! I have a question about my report.
I have a problem about when my company put the story points because in Epic Type are in "Story Points Bucket" but in "Story, Task , Bug and Spyke" are in "Story Points".
So that, i want only one column with each one values.

Im trying with :



With last formula i have something like i want but in Epic do a Sum of all each members…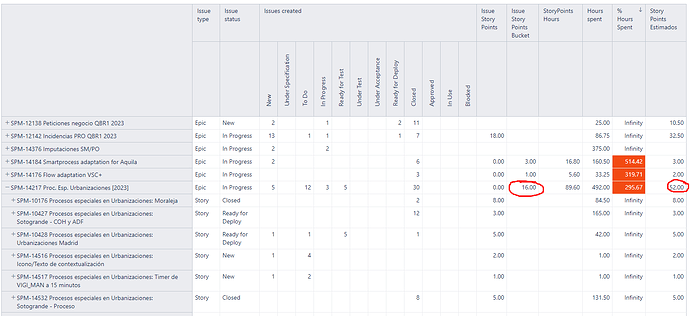 Can u help me?
THANKS!!!