Hi,
I'm trying to show a table with the following data: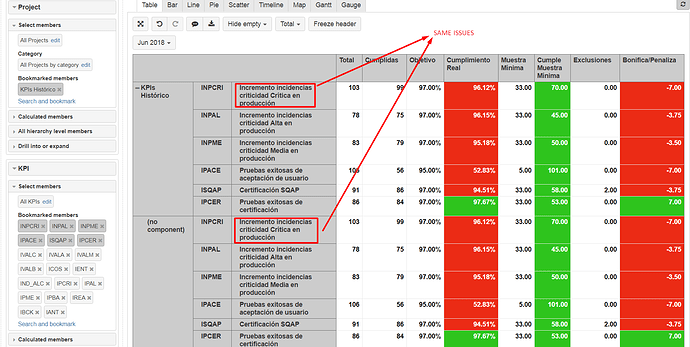 Tha main idea is show issues filtered by project and values of KPI (select list customfield). When I select bookmarked proyect (KPIs Histórico), I get another row called (no component) with issues duplicates.
What is the reason? How can I fix it?
Thank you.
Regards,
Diego.