Hi Team,
I have taken the measure 1.Open Issues and 2. Issue Created Date, where as it is giving all the issues. If issue is open then Open Issue count is 1 if not it is blank and Issue Created Date is coming for all the issues as in attached screen shot.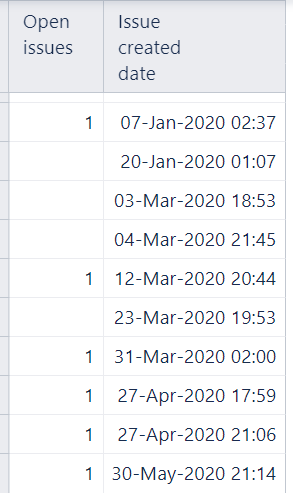 I am looking a measure like Issue Created Date for only Open Issues.
Please help on this.
Regards
Kasi