Hi!
I'm trying to build a report that will display projects, epics, and issues and show for them Original estimated hours and logged hours. The point is that I need to find out original estimates for those issues that at least one developer logged time for.
I created a calculated member using the following code:
NonZero(
Sum(
Filter(
Descendants([Issue].CurrentHierarchyMember, [Issue].[Issue]),
[Measures].[Tempo billed hours]>0
),
(
[Measures].[Original estimated hours],
[Logged by Group].DefaultMember,
[Logged by].DefaultMember
)
)
)
Owing to this member, I can see Original estimated hours for projects and epics within these projects, and also, I can see which Jira groups and which users logged time within projects and epics. However, I don't see Original estimated hours on the level of separate issues.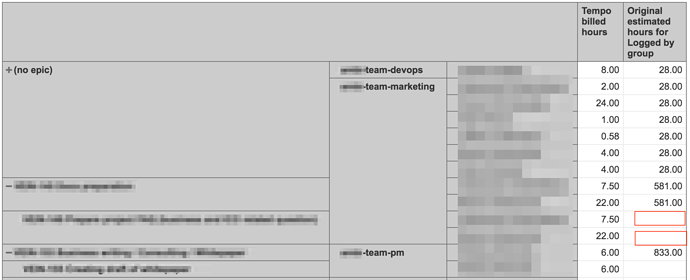 How can I improve the calculated member I created to get Original estimated hours displayed on all level, including issues?
Thanks!