Hi Team, here is my report design: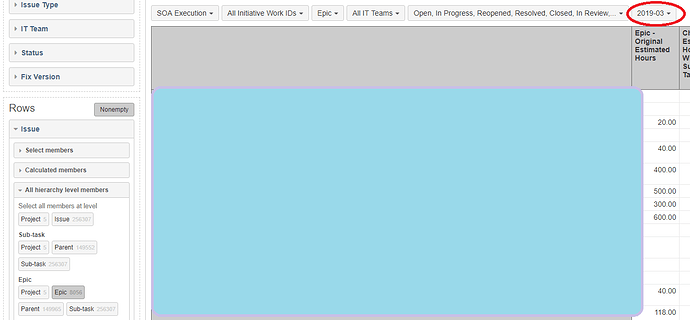 Circled in Red at the top right is my Fix Version filter. When I select a Fix Version the data in my table displays:
Epics that have the specific Fix Version assigned
Epics that don't have that specific Fix Version assigned, but some of the stories/issues under them have
I thought that since I selected Epic level hierarchy for the row data, I would see only Epic-level issues in my report and that the filter will also apply only to Epic-level issues. My need is that I want to see only Epics that have the specific Fix Version attached to them.
Could you help me, please? I hope I have explained the issue clearly enough.
Many thanks and best regards,
Shyam