Hello again,
I've built a report which reports on 'days in status by time period'.
I am using the "Status" dimension with the following measures :
Transition to status
Transitions from status
Days in transition status
Average days in transition status
Whats returned in the report are all statuses EXCEPT for status "In QA" which appears as a viable status if I add 'In QA' as a member.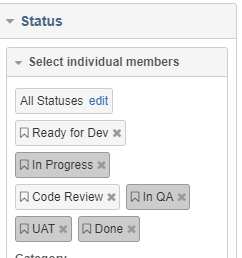 Any help with this is greatly appreciated.