Hello Community! Hope you are all doing well.
I need to know how much time I am spending with different clients.
Client is a custom field that I only fill in the Epic level, so I'm not being able to summarize those values in the task level since the Client custom field is not filled in the Task or sub-task level.
That Client custom field is already available in the EazyBI and working fine.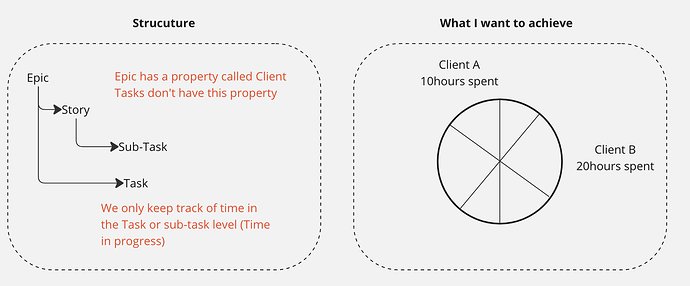 Any thoughts?
Thanks!