Hi community!
I have a report that shows certain tickets and then does a count on certain fields basically to find out which tickets are missing the field values.
I want to "group" the report by month based on created date, so I have "time" set as a page. The field I want to check are filled out are date/time fields.
So in this instance I'm looking at tickets for October, but the datefield for the tickets are in September (this is expected in some cases) but then it's not displaying those field values as they are in the wrong month.
Screenshot of the report: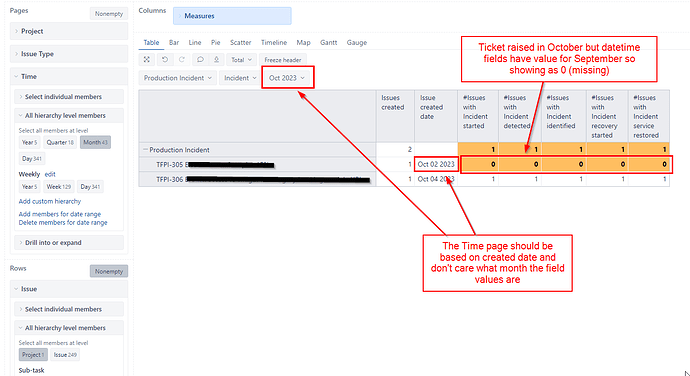 The calculated members are:
IIf(IsEmpty([Measures].[Issues with Incident started]),0,[Measures].[Issues with Incident started])
To basically show a 1 if filled in and 0 if missing, then with a total for the month based on how many tickets there are.
Lastly the formula for the cell formatting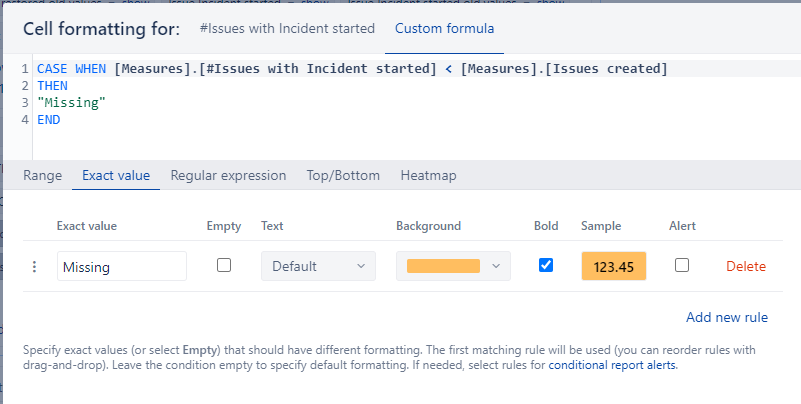 For comparison, the ticket raised in October with September values shows up for September: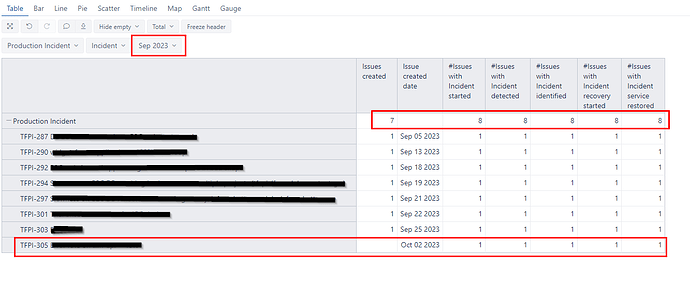 So the total for September is 7 tickets but there are 8 tickets with values.
How can I make it so this report is only based on the created date?