Hello all,
I am currently constructing a real simple report, where I want to display all changes of the attribute "Room" of the object type "Printer". The report should be refreshed every 24 hours.
I made it to display the related attributes of all created printers: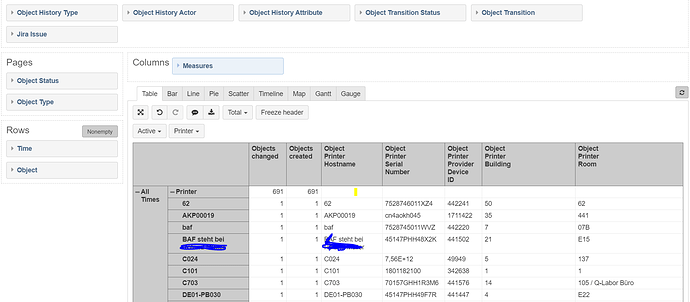 How can I reduce the data that only the attributes changed within the last 24 hours are displayed?
Thanks for your help.
Best regards,
Mark