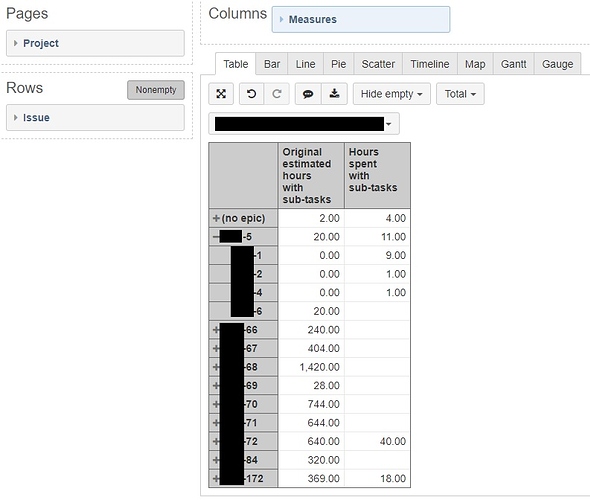 I have a report (screenshot above) where I compare estimated hours with sub-tasks, grouped by Epic, to the actual hours spent so far on those same issues/sub-tasks. I am trying to create a third column which shows how many hours should have been spent based on a custom "Issue due date" property. So basically, I would like this column to return estimated hours if the user story/task/etc. has a due date that occurred any time in the past.
If it matters, the hierarchy we are using is:
Epic
-User Story
–Task
I apologize for not having some of my own code to show, but even with a bit of a coding background I have been struggling to use eazyBI formulas. I suspect it's simple and I'm just not understanding some simple concept, but none of my formulas seem to work.
I appreciate any help that can be provided.