Hello all,
there is this nice demo graph "Issue Resolution Days over time":
https://eazybi.com/accounts/1000/cubes/Issues/reports/50047-issue-resolution-days-over-time
I try to do something very similar.
The only difference the Y-Axis:
I do not want the Average Resolution Days but just the Resolution Days. -> So that every Issue gets a dot (in the time row I select days -> that works).
I tried different measures instead of "AVG Resolution Days" but I could not get it to work.
Do you have some ideas?
Here a screenshot from the slightly simplified eazyBI demo graph, with the only problem left that the average groups multiple issues per day: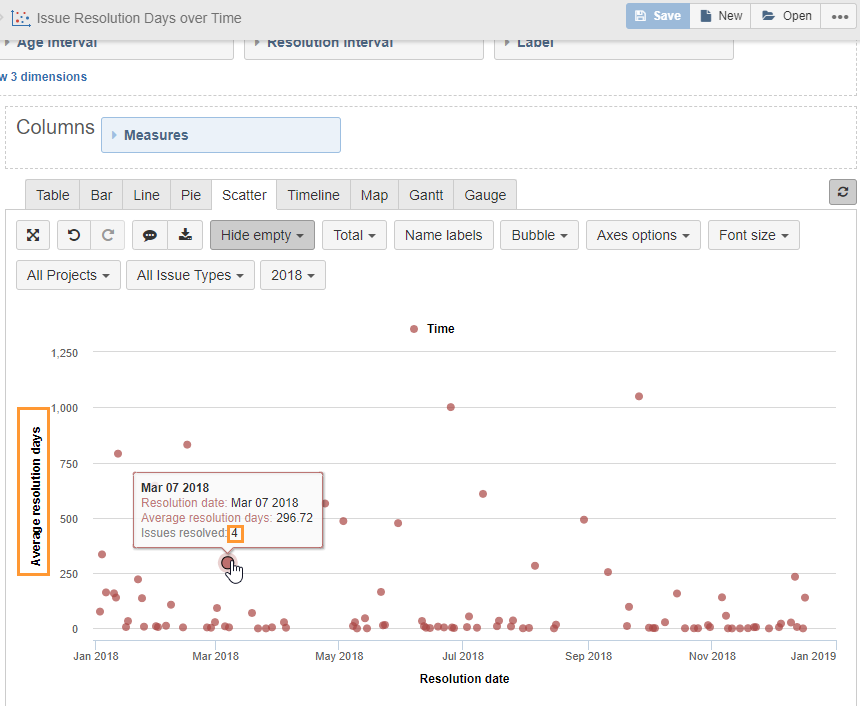 Big thank you in advance.