I'm trying to do a table of the "average workdays in transition status"… and it works pretty well with the standard way: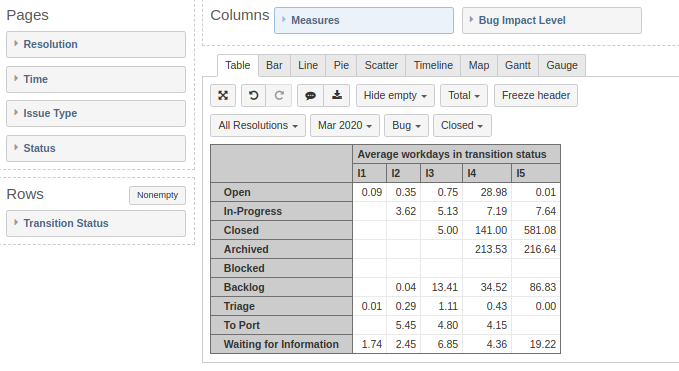 The problem is that the "Waiting for Information" status was previously called "Blocked".
As you can see on the table above, no data appears on the Blocked status although the issues were definitely on that status before. (I have an image showing this, but It wouldn't let me post it)
At first I thought the values for both "Blocked" and "Waiting for Information" were in the "Waiting for Information", which is also not true looking at the data. Any idea of what' happening here?
Thanks!