Hi,
I want to create a table that shows month by month how many issues have the request date in 2022, 2021, …
The table I have created shows only the number of issues with the request date in a certain month from the last year (e.g. # issues wit request date in Jan 2022 or Jan 2021) not the number of issues of the whole year.
Can anyone help here?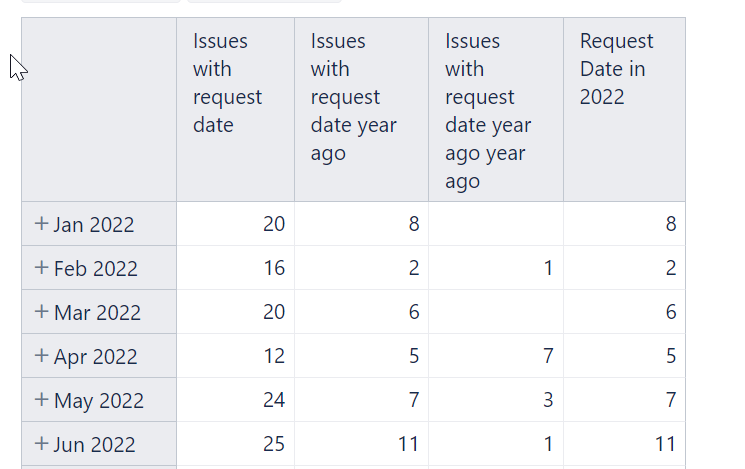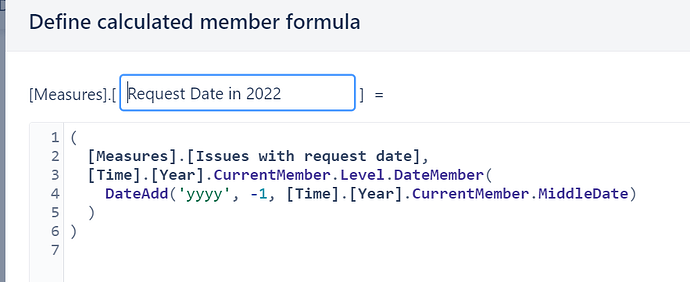 What I want to show: