Hi,
I have the following graph, here I count the number of JIRA issue transited to the "Delivered" status.
After that, I distribute them over the "Partners", it is a multi-value "checkbox list" where you can select one or multiple partners.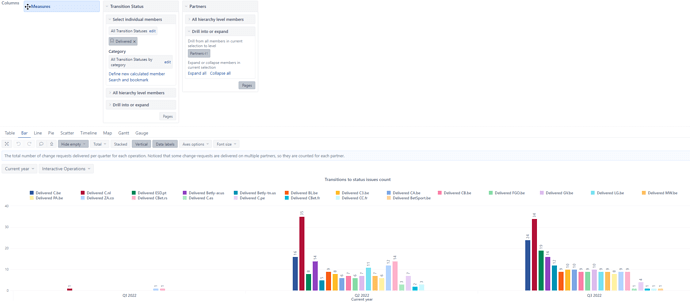 Here, I wish to count the number of transited:
One bar for : All the issues having multiple selection
One bar per partner: counting all issue having a single selection (for this partner)
I wish to do this dynamically if possible. Do you think is it possible ?