Hello!
Please advise.
I have a custom field: Reviewer.
And I want to create a report that shows me the number of Sub-bugs by issue's Reviewer.
It's also important to note that sub bugs, as well as other Sub-Tasks, don't have Reviewer field. Only Issues have Reviewer field (and each sub-task has an issue)
For now, it shows the only total amount of sub bugs for ALL Reviewers. And when I'm trying to filter by certain Reviewer it doesn't work and shows empty fields.
Please see a screenshot.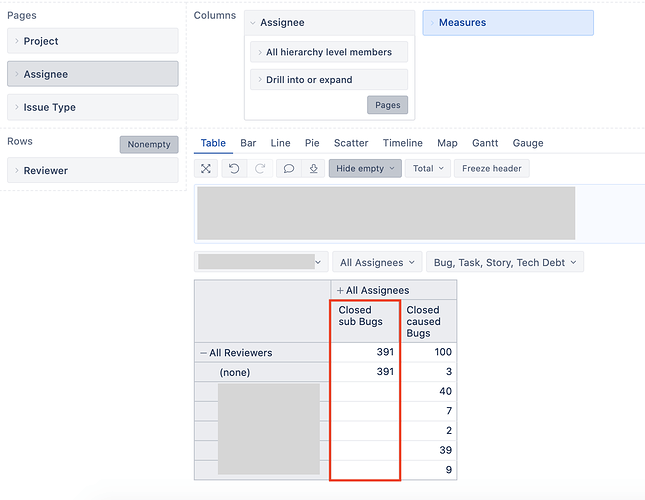 I'm struggling on how to create a calculated member that shows the number of sub Bugs related to certain issue's Reviewer.
Thanks in advance for your help.
Best regards,
Alex