Hello,
I would like to create a report with Resolution days, Resolution workdays and Median resolution days as follows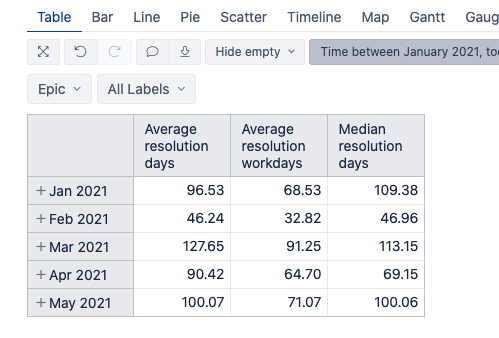 however, these created issues also issues with a specific label as Legacy.
I would like to exclude these issues with the calculation of the days. This means if I will list these as clicking on +
There will not be calculated data
I am using all predefined formulas, but I believe I need to do a user-defined one.
Can you please help me?
Kind Regards
Jaromir