Hi all,
I am trying to figure out how to sum hours spent depending on the outcome of a measure in another column.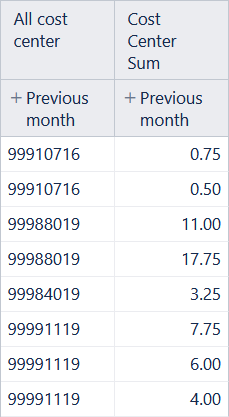 'All cost center' determines the cost center based on certain criteria and I was not able to import it as a dimension.
What I want to accomplish is to sum the second column's values depending on which cost center is in the first column.
I hope someone might help me with this.
Best Regards