Hello!
I hope you can help me with a case of cell formatting. I have created the table below and I want to apply a different cell formatting to each cell, depending on the status and the priority. For instance, an OPEN issue with priority BLOCKER should not be more than 4 days in that status and I want that cell highlighted in red, but if the priority is HIGH the threshold value is 8 days, so it also must be highlighted in red if the value in the cell exceeds it. The same goes for every combination of status and priority.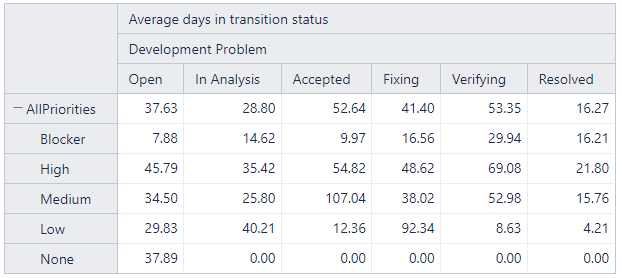 So, is this possible?
I am using eazyBI version 6.4.1.
Thank you very much in advance!