Hi Experts,
I would like to build a table showing only issues with details created in the last two weeks.
Instead of creating a custom filter in [issue] dimension, I did in [time], but it doesn't seem to work. Table shows all the issues instead of only those created within 2 weeks.
The formula I used is below:
Aggregate(
[Time.Weekly].[Week].DateMembersBetween('2 weeks ago', 'today')
)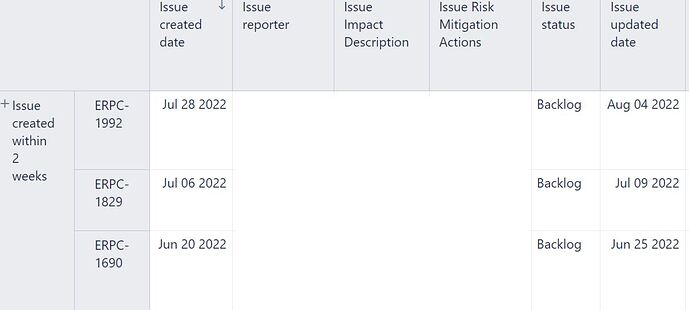 Did I miss anything?
Thanks in advance!