Hello,
I created a new Cube "ETL Cube "


To fill the cube with folder data , i have this mapping

The objective is to get this view

I have a new request to get a view using sub folder.
the customer need to see the hierarchy of folders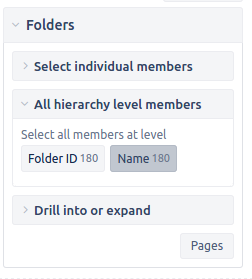 I tried to add a new level but its not working…
In Database , i have the column parentfolderid of each folder (Null for the first folder level)
How can i create a link between levels in one dimension ? (Name folder → SubFolder → Measures)
Any ideas?
Nour