I need to change data mapping for sql application source, and I removed all imported data and dimensions each time before trying to import new datas, but seems like previous level members cannot be removed, please refer to attachment.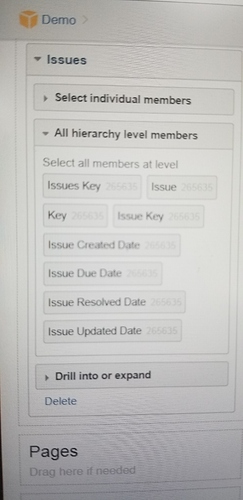 which caused the new importing failed.
How can I remove imported level members along with dimension?