Hey, everybody. I was requested to reply this Throughput Histogram.
It shows the number of work items completed on a day versus the number of days, and also the percentiles (95%, 50% and 85%) showing the potential certainty to resolve the issues in a certain amount of days.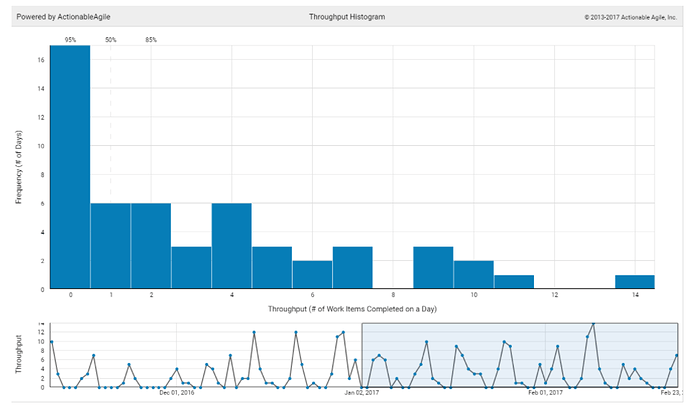 It's a report from a plugin called Actionable Agile.
Actually, I do get how to make the Percentile calculated member, but not really how it's applied to this case. Also I do not get which dimension gives work items completed on a day.
Has anybody ever done something like that?