Hi! I am new to eazyBI, came across this issue: i have a report, that shows hours spent on issues, grouping them by string value of Custom field "Belongs to project".
On the screenshot you can see that total is equal to 23,728: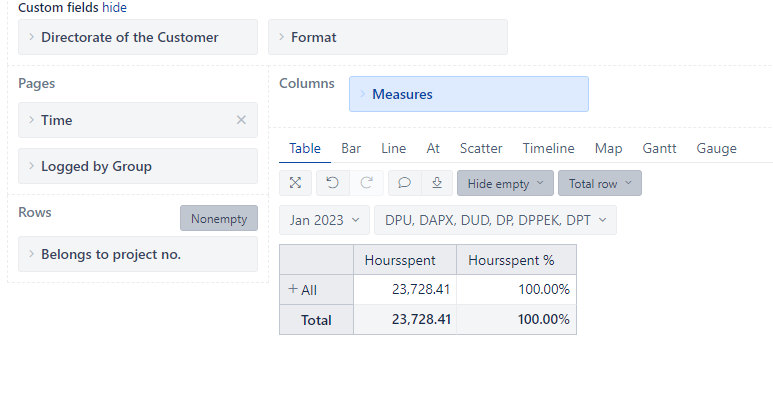 But when i add another custom field dimension (also string value) the total changes to
25,463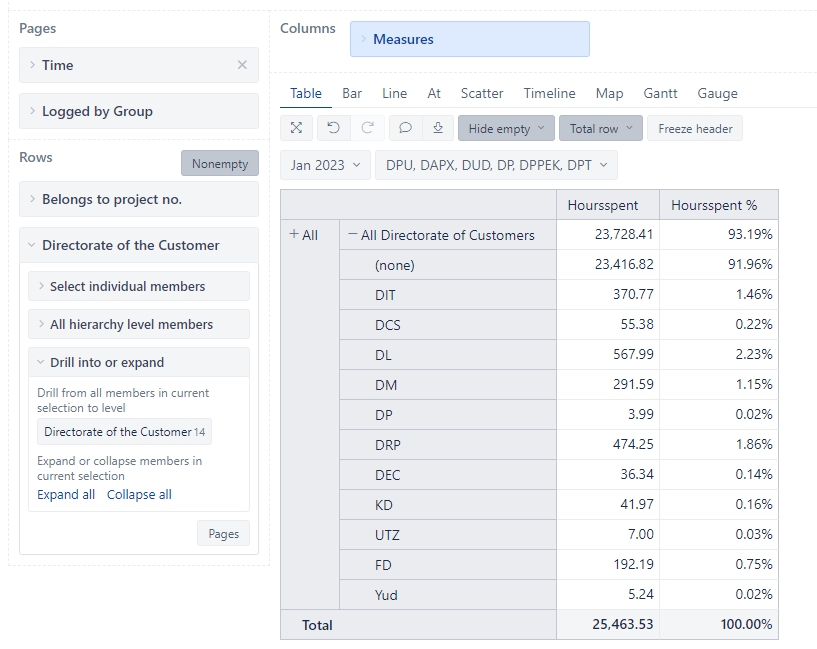 I am so confused, can someone please tell me how is it possible and what am i doing wrong?
Thanks in advance!