Hi,
Im working on a report, that will show us tickets in Closed status per month and total logged time (with and without sub-tasks) on parent issues.
I tried to use "Hours spent" and "Hours spent with sub-tasks" measures, but its giving me hours spent on different issues in given month: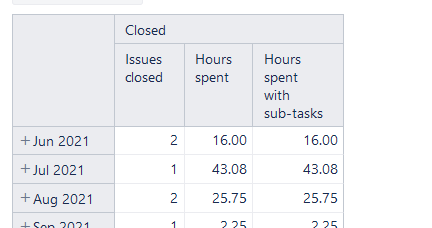 Is it possible to get logged time per closed issue in this table and dont have it reliable on selected month? Given month is used only to filter issues, not logged time on them.
Thank you