Hi team,
This is a 2 part question:
I have a report in which I'm stacking multiple columns into one with their individual values being shown through data labels.
I want the sum/total of all these values on the top of stack. When I use 'Total' tab, it creates a new bar which I don't want. I want the data to be shown on the same bar stacked with multiple columns.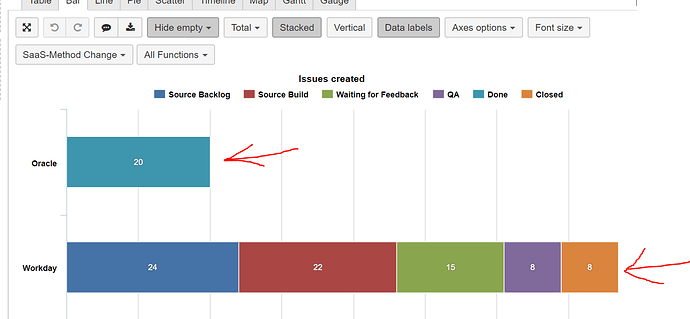 Please find attached screenshot.
Secondly, how can I show the value as well percentage both in same bar. For eg, For Workday… it should display [ 24 31.16%] [22 …%] …
Many thanks in advance