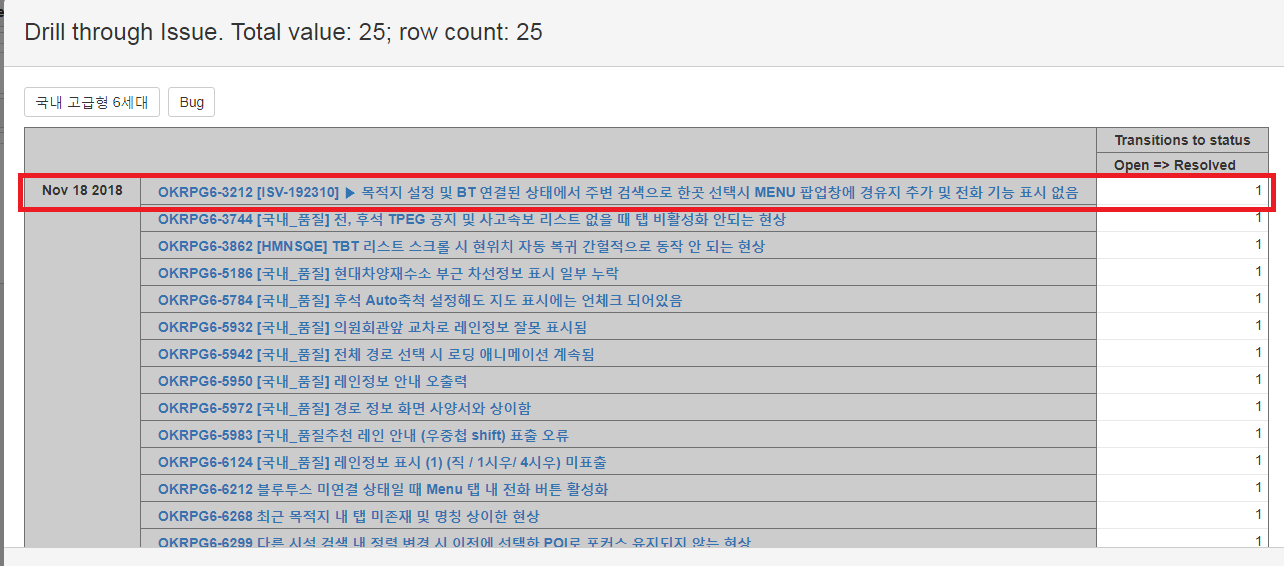 Hi,
OKRPG6-3212 issue resolved at 2018/11/19/08:53am also status change from 'Open' to 'Resolved'.
but it does NOT counted at the Green Square BUT Red Square.

So If it works, Green square will be 97, Red square will be 24.
please help this problem.
p.s) I want to see the issue of the change of state for today. So, I used 'transition to status ' of Measure Dimension and Transition Dimension. is it wrong?