We have png and PDF export working at our site. I can use the generated URL in a browser bar to show the correct exported graph. I can also import an image via URL in PowerBI report and it shows correctly. I cannot see the correct graph as an image in PowerBI. I get the attached error image. Column 2 should be the exported image.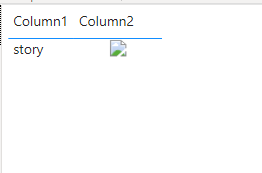 I have 1 of 2 problems (or possibly both)
I am not connecting to the image file correctly. There is not log in prompt.
The image size is too large to fit into PowerBI. I want to resize the image in the URL string to paste in PowerBI.
Are there size parameters I can pass in the URL string for the png export that resizes the image?