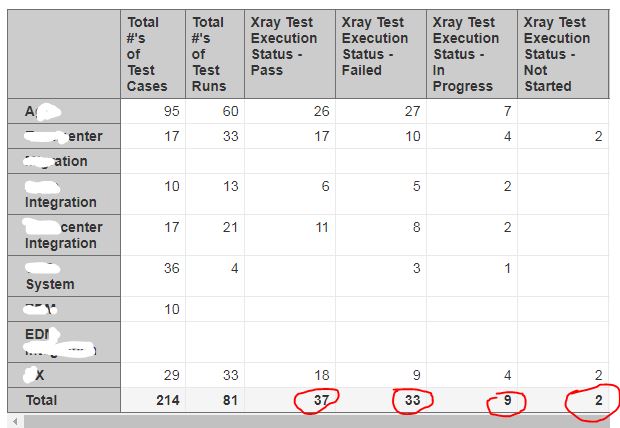 I found the total number in the bottom of the table is not correct. Well the total function is eazyBI's built-in function. I cannot change it, but my custom calculated members. E.g. the MDX of calculated member 'Xray Test Execution in Pass' as the following:


Can you pls tell me what place need to be optimized in my MDX ?Thanks
BTW, the rows are the Components underneath 'Project' dimension.