I am a new for eazyBI and trying to create a eazyBI report for 'Xray Defect' analysis.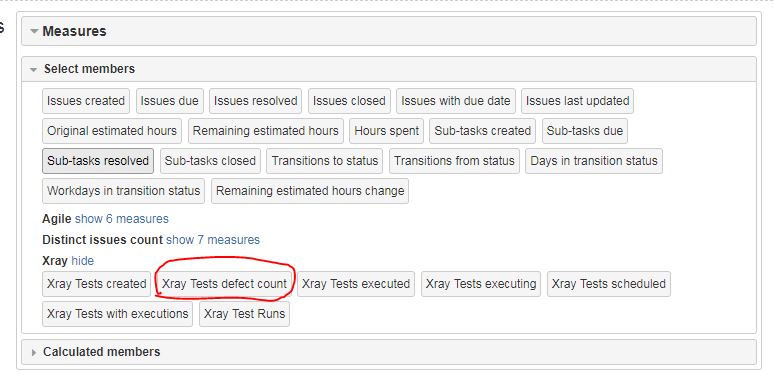 When I used a built-in measure 'Xray Tests Defect Count', I always get the incorrect consolidation of Xray defect counts.

Definitely, the row number is consistent with JIRA DB record, I do not understand where and how the value '4' come up?
Can anybody else help me to fix this issue? or give me a workaround? I do want to get a defect count by 'Component' or by the defect's parent level 'Xray Test Execution'.
Context: the hierarchy of issue types are Test->Test Execution->Defect, their tickets are linked by the sequence of Test->Test Execution->Defect.
Frank