Hi There,
Does EazyBI support the feature to import custom fields that have been created for Zephyr Test Executions?
I have 2 custom fields for each execution created, but when I import all the Zephyr data, it doesn't show up as a property in either select or calculated members.
Custom Fields in Zephyr:


EazyBI measures:


I tried using the Advanced Settings Import, but the actual Zephyr custom fields do not have an customfield_ID.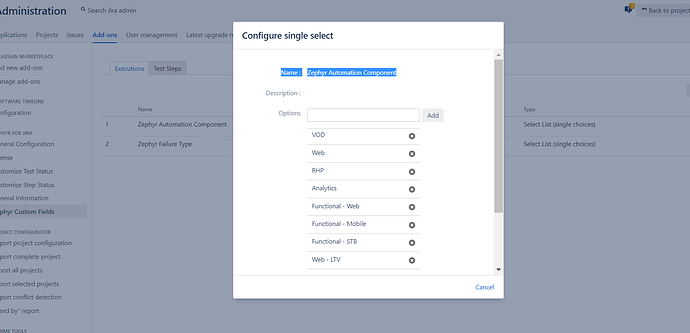 Thanks,
Fabian