Hello Everyone,
i am currently trying to show, what percentage of Stroys where completed in how many Sprints.
We currently got Storys, that needed up to 5 Sprints, but also fast ones, which where finished in only one Sprint.
I would like to get an overview over the amount of Storys finished in 1,2,3,4,5 … Sprints.
Do you have an Idea how to solve this?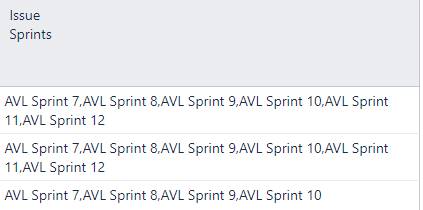 Thank you for your help and best regards
LeoDu