Greetings,
I just want to add one field as Reopened Ticket Count on monthly wise.
For that, i'm referring one field called "IsReopened" contains values of Yes/No/none(in Some cases)
So, I was trying to create one user defined calculated member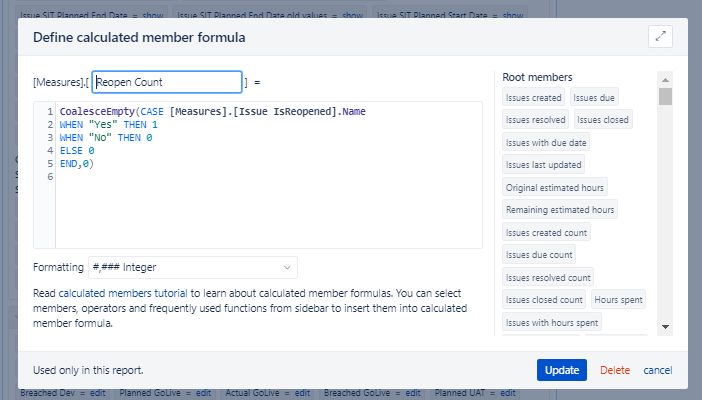 But result showing 0 for all months , Actual result should be 4 in Apr and so on.
Thanks for your help !!!