Hi @eazyBI-Staff,
I have a question. I'm looking for the follow report(s):
I have a basis report with story's or tasks.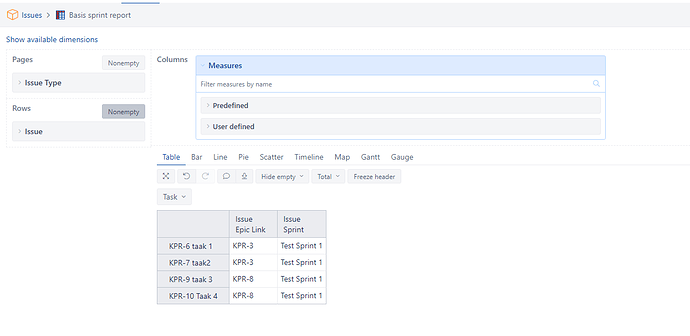 Now I want to see two different variations.
I want to see all items in the sprint where the epic has a certain value. In this case, it is a custom field (Work-Quarter) and I want to be able to filter by a particular quarter.

I want to see all items where the epic does not have that particular Work-Quarter or have no epic link.
Can you help me to create this reports?
Thanks, Jedid-Jah