Hello,
I'm brand new to eazyBI, and i've searched through documentation to try and understand calculated members, but i am falling short.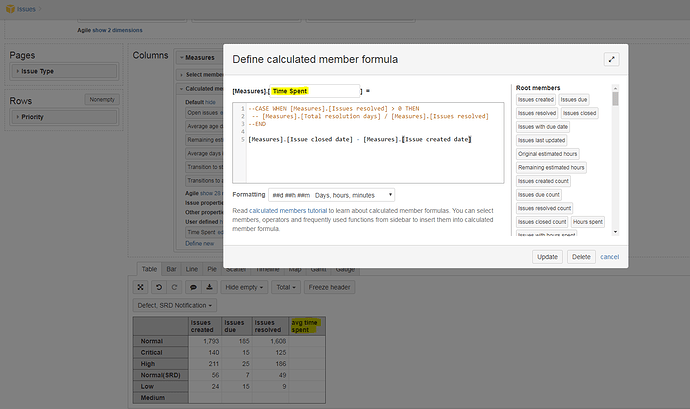 I have a report in which i'd like to look at the average time spent based on certain priority tickets. I've found one query that is atleast returning results, but the results seem inaccurate.
Ideally, I'd like to see the average time spent on a 'Normal Ticket'. >drill into that average time, and see a list of all the 'Normal Tickets' with their 'time spent' listed (specific to that ticket alone).
I created two user defined formulas, but when i try to take the average of my 'Time Spent' formula, blanks are returned.
"Aggregate(priority.Children,
[Measures].[Time Spent])"
Any suggestions on how i can achieve these results?