Hi,
I'm using cell formatting to quickly generate an overview of the active sprint. Therefore I'm using colors for the status of the issues.
In addition I would like to make a difference between status "Rejected" and "Closed" by formatting the whole row as striked.
Unfortunately I only see a checkbox to format text as bold. Is there something I don't see or is it just not possible (yet)?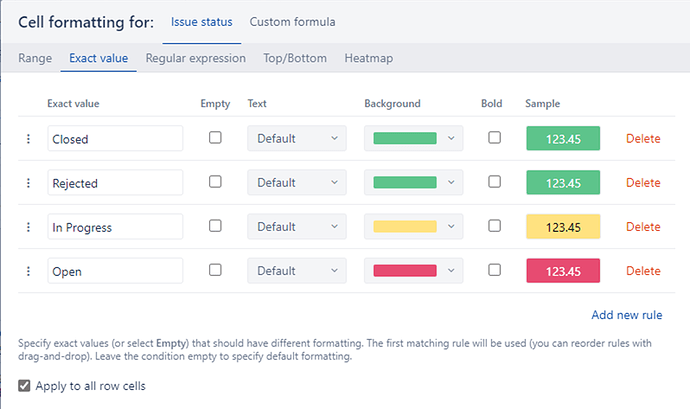 Best
Sven