Hi!
I am a very new in MDX queries.
I have a JIRA cube, and i try calculate a funnel of recruitment process.
I put to Rows Statu and calculated measures to Columns.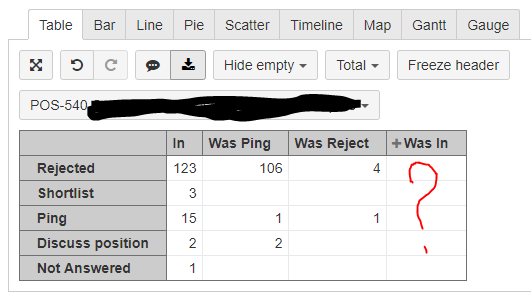 I was able to calculate how much is ish is now in the status (in), how many was in a certain status (Was Ping)
But I can not calculate the metric (Was In) how much ishju was in the status from Raw but now in a different status.
Please, help.