Hi, I am trying create a report to filter out "versions" based on their names as well as their status.
Would like to display only "Released" versions. I got this working, using a calculated member
[Fix Version].[JIRA PROJECT NAME].[Released].
Above items gives me ALL released versions in the JIRA project, and in addition, I would like to remove versions based on their name (using a specific pattern). I am currently using this formula, but the results are the same as the point above
Aggregate(
Filter(
[Fix Version].[IC API Team].[Released],
NOT [Fix Version].CurrentMember.Name MATCHES '20*-REL-*'
)
)
Here is the sample data for ALL releases/version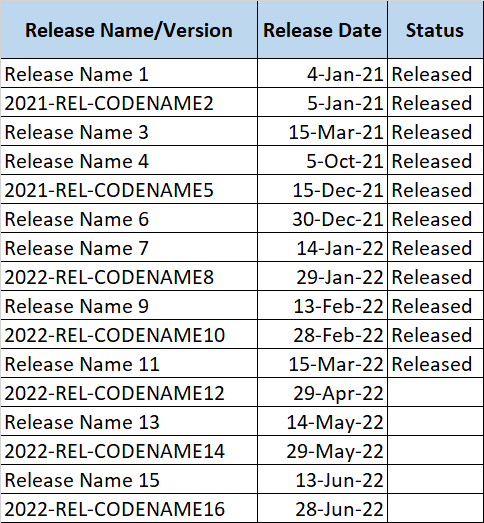 This is the result of the first calculated member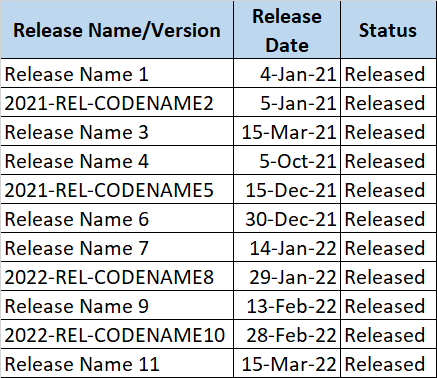 This is the EXPECTED result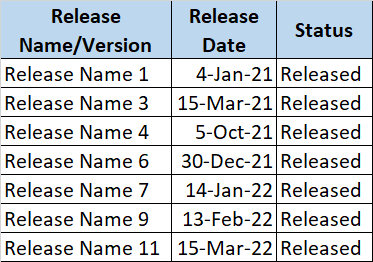 I have tried solution in Filter Fix version by specific name and a status, but it did not work.
Thanks for your help