I have the next chart done using an excel: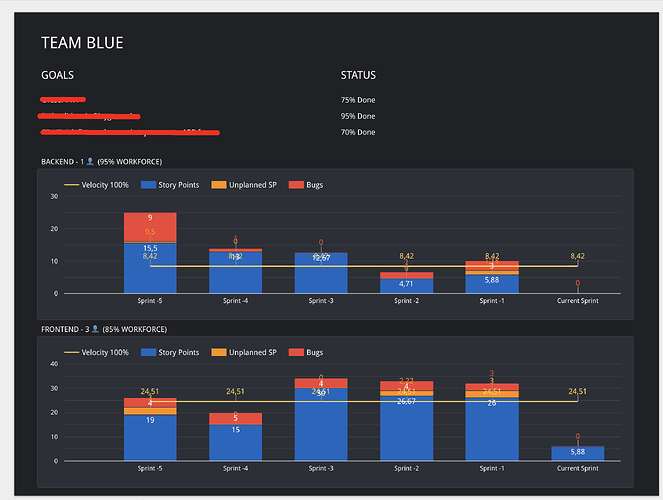 The story points are normalized story points (NSP) and are calculated as:
NSP = Closed Story points * workforce
(being workforce the percentage of available time of user during the sprint)
The problem is that I have not idea about if Jira saves this kind of info and how. Or if eazyBI can manage someway.
I will be grateful with any info or help that you can give me.
Thank you very much!