Hello,
I need help, please. I have done the next report: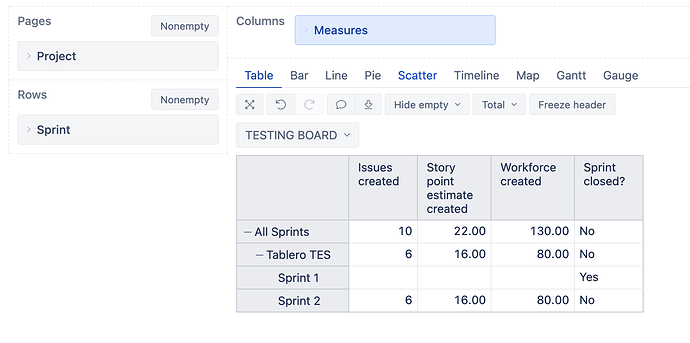 As you can see, the problem is that I cannot recover the data from the previous sprint and I have not idea why.
Sprint 1:

Total Story points that had the board : 22
Workforce: 50
Number of issues: 8

Sprint 2:

Total Story points that have the board: 16
Workforce: 80
Number of issues: 6
[Workforce is a new numerical field created by myself. ]
The most strange thing is that the total result for Workforce created in All Sprints seems to be correct.
I want to recover the total number of issues, the total story points, and the total of workforce in each sprint. Can someone help me about how I could do it please? I am new in eazyBI and I have tried of different ways without successful.
Thank you very much for your time and congrats for the tool!
BR
Francho