Hi,
I have this report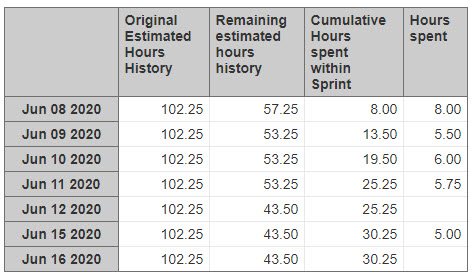 The report is set to use Assignee as page.
Original Estimated Hours History and Remaining Estimated Hours History will use the assignee
but I need to see in the cumulative hours spent and hours spent the hours that has been logged by the same selected assignee. Actually the report display the hours spent for what is assigned to the selected assignee, but some work are logged by different person.
Is there a way to Filter the hours spent where the logged by = assignee ?
Thank you