Hello EazyBI community,
I created a table where I listed the defects in my demands in the project. My field named Defect Keys is a custom field. I defined and imported it as follows.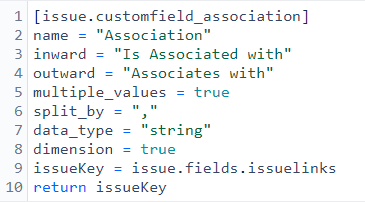 As you can see now, in my parameter named defect keys, all my defects are sorted by comma separating them together. But I want it to be sorted into columns separately. You can see it below.

How can I do this in eazyBI?