Hello, I'm trying to calculate Sprint completion %, using committed/resolved formula, and I'm trying to get average % of sprint completion on monthly basis (based on sprint completion date).
For example: in Sept 2020, team closed 2 sprints, one is 45/50 = 90%, and another 50/50 = 100%, so averate completion for september should be 95%.
I pretty much set it up, however, challange I have, looks like sprint comiited is considered as sprint start date, and sprint copleted falls under sprint end date, so when I have a report, it only accounts for sprints that started and finished within a month.
How can I acheve what I need (calculcate average sprint completion per month, based on sprint close date)?
This is where I am: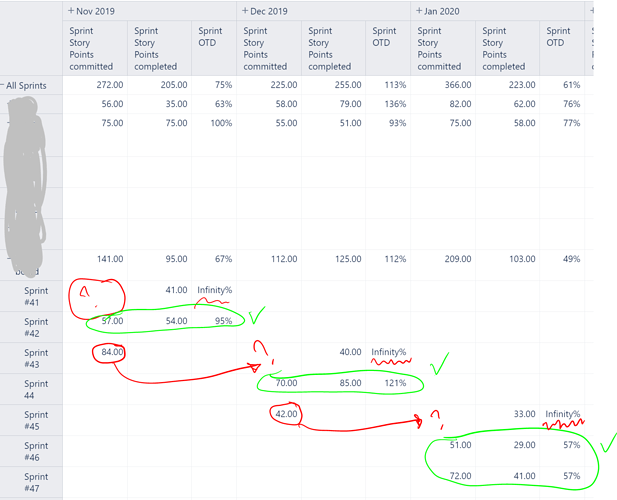 Thanks!