HI,eazyBI
This is my setting code, i tried to use "_" split this field, but something is wrong.


Below is my data presentation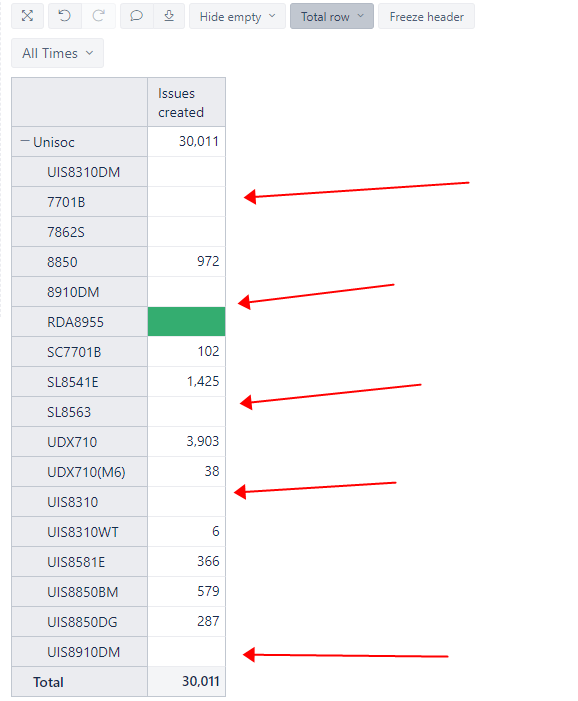 Why is some data displayed as null but still counted in the sum? I found through the query in JIRA that this data does exist. Why is this the case? I also imported the Source data again, but it still can't be done, please help me!