Dear EazyBI Team,
this i think is a really tricky one question.
So i have a ticket system where for every tool i have in the field every task needs to be a ticket with a start and end date (including time) and a categorization.
What i need is following: in generall my tools are running unless i get a ticket with a time reported.
On a daily basis i want to see how much time my tool was running based on the tickets.
A day has 24*60 minutes. From this i have to substract the time needed reported in my tickets.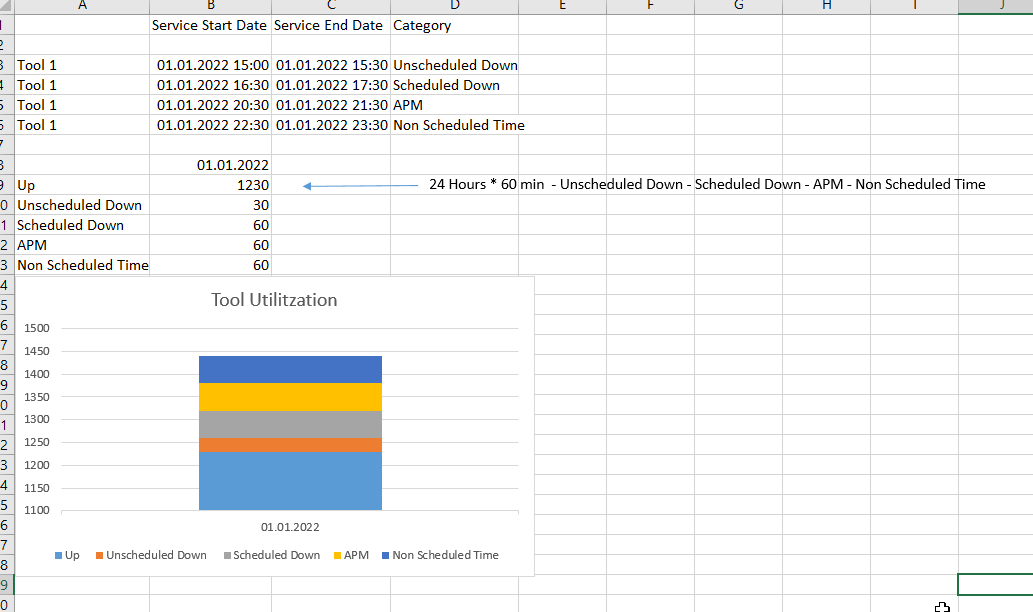 When i have this on daily basis i want to have the same then for weekly/monthly/annual. But this should be done automatically by the time hirarchy.
Please help me here out…i am currently wasting a lot of time with manually tracking this but i think it is possible in eazyBI.
BR, Herbert