Hi
Is there any way to overcome the "Only single value separate table dimensions are supported" import error?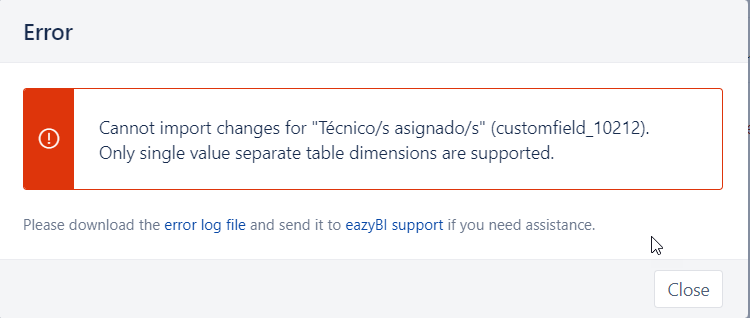 We have a multiple value field whose value changes need to be imported, but even telling specifically in the configuration that this field is NOT a multiple values one, we are still getting an import error:

(In this post it seem to have a workaround, but is not working for us!
Value of custom field was - #3 by janis.plume)
We have also tried to get older values using a JavaScript calculated custom field, but the item is not available in the issue.changelog.histories.
Many hanks in advance.