Here you can watch and rewatch all the presentations from the eazyBI Community Day 2022 Las Vegas.
If you have any questions, feel free to start a conversation here in the eazyBI Community Portal - community.eazybi.com or contact us via email support@eazybi.com.
The past, the present, and the future of eazyBI – where have we been, where are we going, and what you can expect from eazyBI in the near future.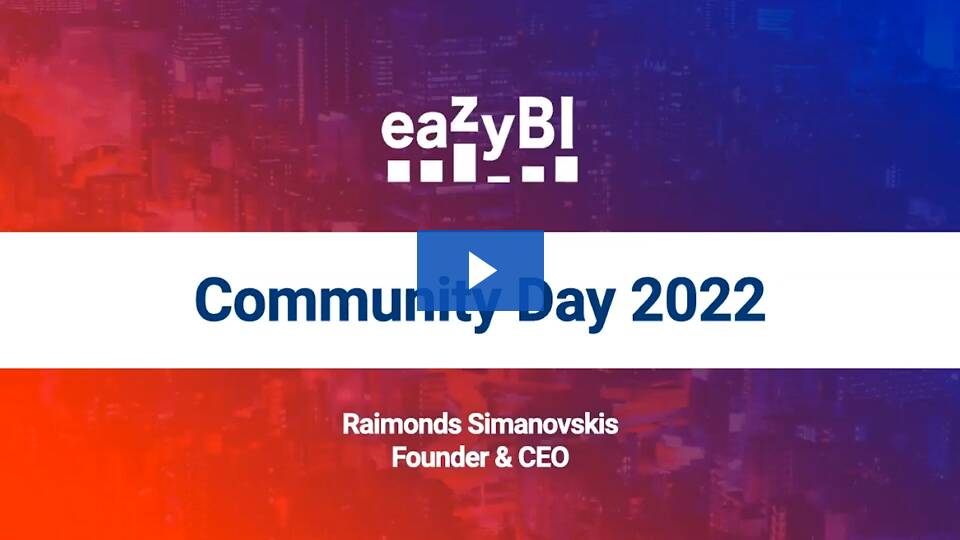 eazyBI Community Day 2022 opening.pdf (3.9 MB)
Have you noticed the latest news feed with upcoming events, new features, and recent activities in your eazyBI? Today Gerda will demonstrate practical use cases on how to benefit from the latest eazyBI features. For example, quickly identify the outliers in your charts, add smarter filters, improve a dashboard view, and other improvements.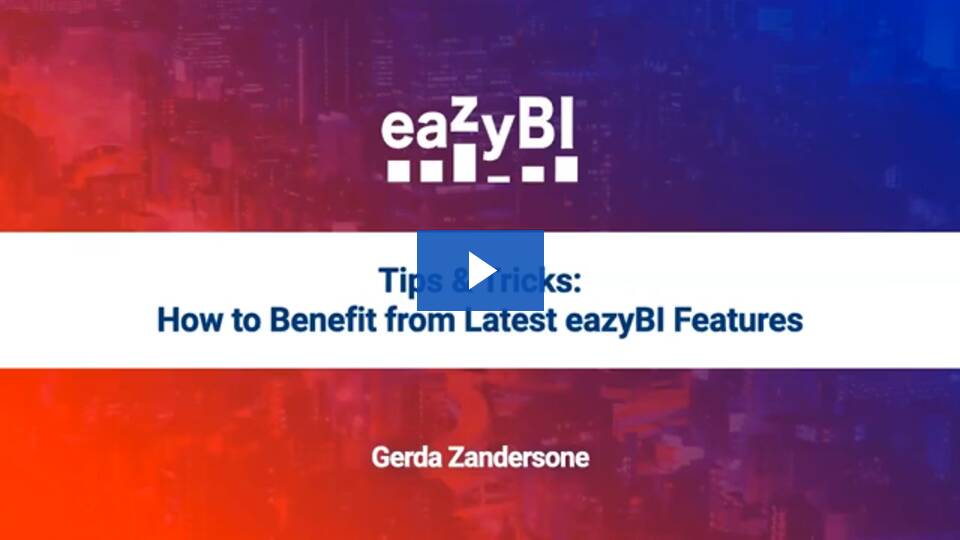 eCD 2022 Tips and Tricks - How to Benefit from Latest eazyBI Features.pdf (4.0 MB)
Your company or project has grown over time, and trends become more important than separate facts. Then average, deviation, median and other statistical measures come in help. Learn with Jānis about different options eazyBI has in its sleeve to create statistical reports.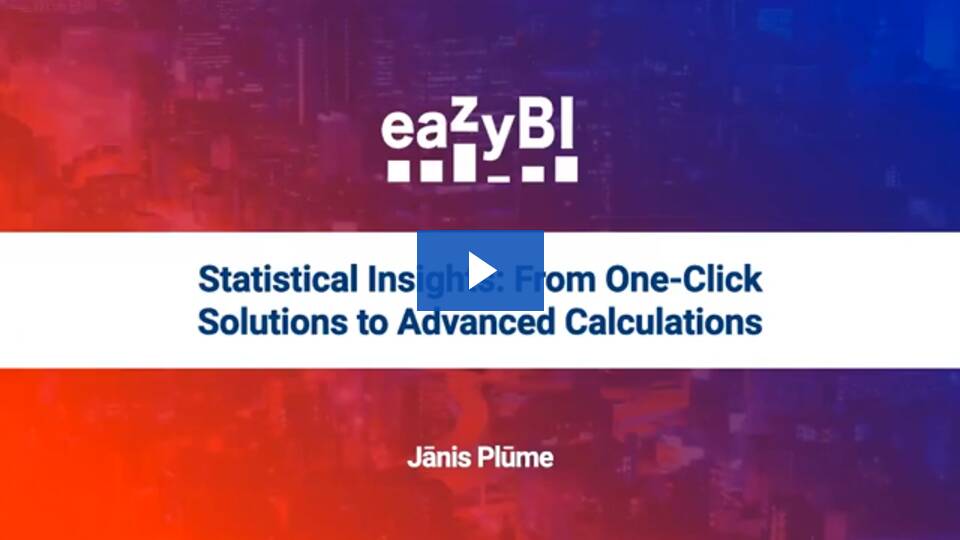 eCD 2022 Statistical Insights.pdf (7.3 MB)
By Fabian Lim, Cogeco
How eazyBI was configured to track end to end PPM Executive Dashboards. Includes integration with Jira Service Desk, Insight Asset Management, Xray Test Management and other plugins.
Short Project Portfolio Management Solution Demo in Jira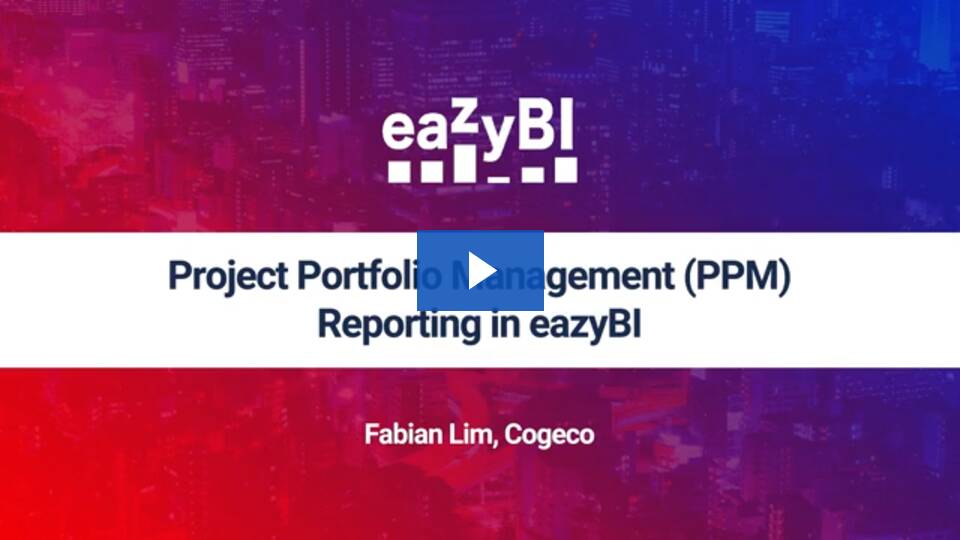 eCD 2022 eazyBI Reporting in PPM.pdf (1.8 MB)
Keeping things in order is helpful in all organizations, but critical for large ones. Structure your eazyBI household giving freedom to your teams and overview for management, and spend less time maintaining. Daina will show how to scale your eazyBI using account management, customized settings, options to organize data, and much more.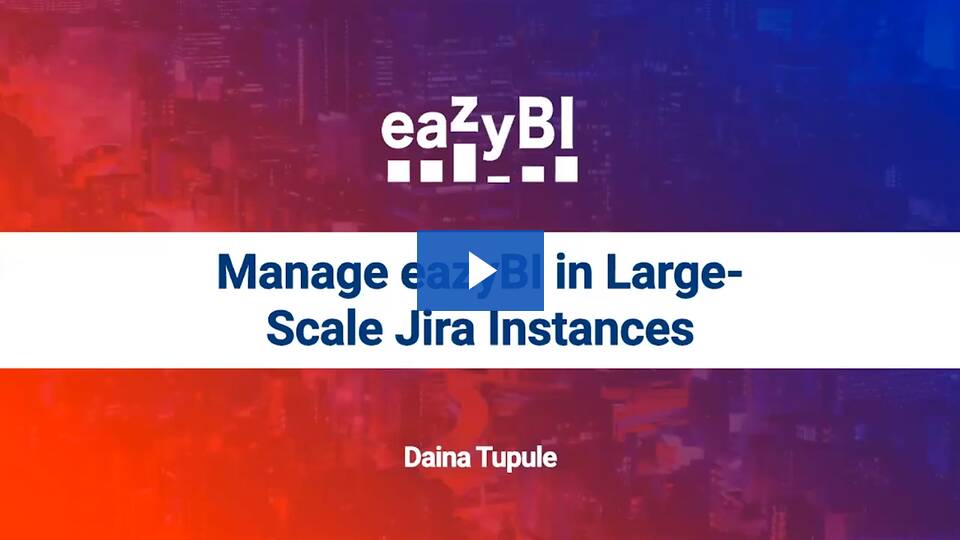 eazybi scalability.pdf (6.8 MB)
Have you ever wondered what you can do to keep a good track on your reporting health? Which reports and dashboards need some optimisation or which accounts are more active and reports - most frequently used?
In this talk Jānis will show you how to analyze eazyBI performance using eazyBI Usage statistics and what valuable information you can get out of it.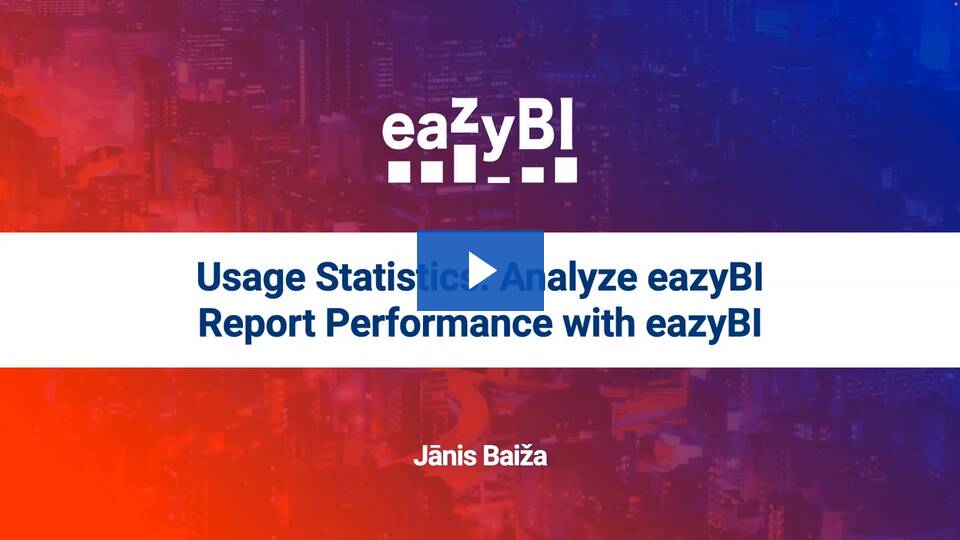 eCD 2022 Usage Statistics.pdf (6.7 MB)
When you learn a new language you start by putting together two simple words, then adding adjective as a third, and soon you have said a meaningful first sentence. Follow Ilze on how to create a new calculation from a scratch putting together elements gradually and adding more and more sense to the sentence in MDX.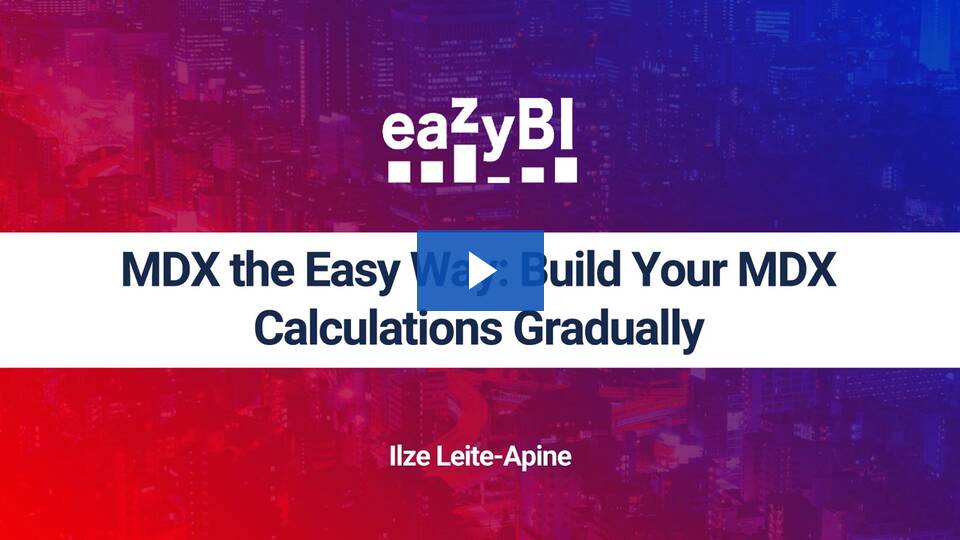 eCD 2022 Build Your MDX Calculations Gradually.pdf (3.0 MB)
Do you speak JQL? We speak eazyBI. There is a way to translate JQL to eazyBI report, and during this session, Zane will show how to find the subject, use a dictionary and deal with past tense.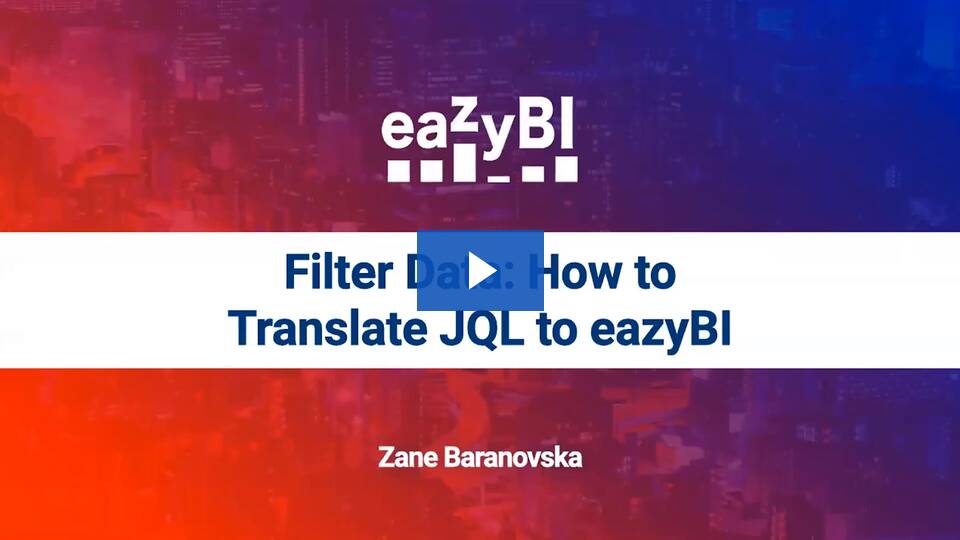 eCD 2022 Translate JQL to eazyBI.pdf (4.5 MB)
Information can be easily manipulated. How to read, understand, create, and communicate data correctly, to avoid misinterpretation and bad decisions.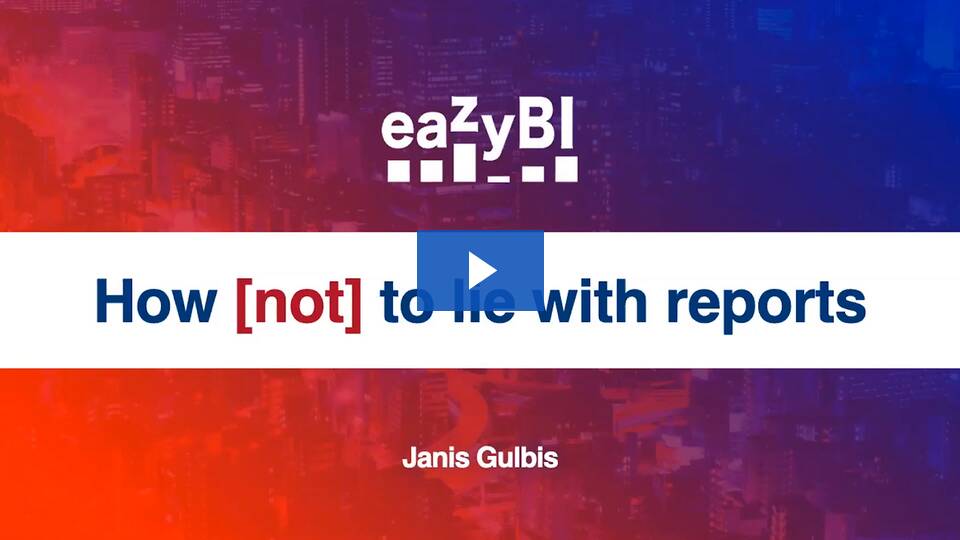 eCD 2022 How to Lie With Charts.pdf (3.9 MB)
See you next year!