Greetings!
Could anyone help me to culculate Average value of columns?
There is a build in method: Add calculated → statistical → Average. But the result looks like this(vertical column with identical values):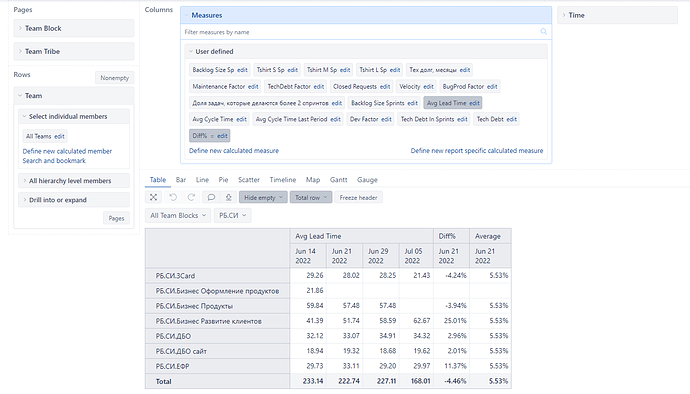 Is it possible to get "Average" row like "Total" row?
I've spent a lot of time but still can't figure out how to do it.
Thanks a lot!