Hi everybody!
I have table with two dimensions: "Impacted Features" and Time. The time dimensions is also a page, in order for it to be selectable.
The problem is: I want to order the table by "Impacted Feature". When I try to sort itthe impacted features get jumbled as only Time is sorted:


(see how the "Impacted Feature" "CM: Search and filters" is repeated by quarter)
Ss I want to keep the agregation by "Impacted Feature", like this: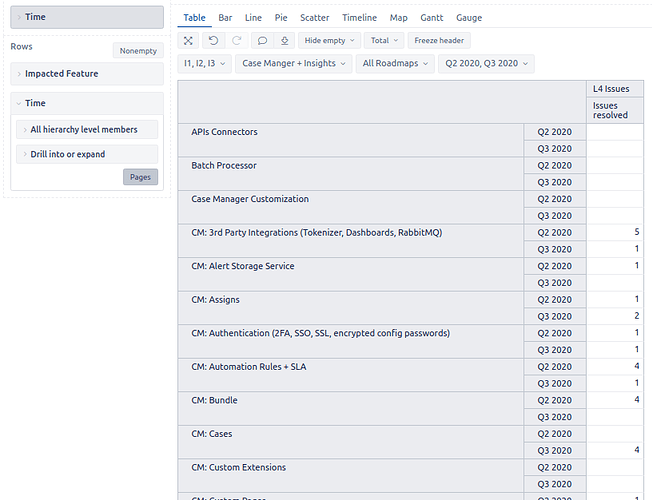 while ordering the sum of it's values.
How do I do it?
Thanks!